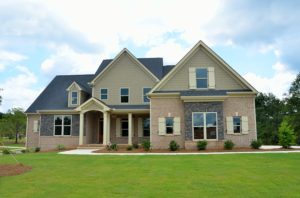 You've probably set your thermostat to the coldest setting and let it run for as long as possible only to notice the temperature upstairs is still hotter than it is downstairs.
What could be causing the problem?
The easiest way to find out is to ask a qualified technician from Cother Air to determine what the problem could be, but the most common issues that arise are:
An aging unit with less efficiency – an older system will have to work harder to output the same comfort as a new system and sometimes it just cannot because of wear and tear.
An undersized unit incapable of cooling the size of your home – each unit has a cooling capacity built for different size homes, it's not one size fits all, if a unit's cooling capacity is too small for your larger home, it may cause the second floor to not receive as much air.
Cooling unit needs repair or maintenance – there are many issues that could go wrong, and to verify what needs to be maintained or repair, ask a qualified technician.
Hot Roof – unless your roof is equipped with heat protection or reflection, it's going to absorb the heat into your home.
What could you be doing?
Changing your filter is the easiest way to improve airflow. Dirty filters restrict airflow and decrease system efficiency.
Check your thermostat settings – change it from auto to on to create a constant flow of new air.
You can try redirecting airflow from the first floor to the second floor if it is much more necessary to have air upstairs. You can locate your system's dampers or register vents on the first floor and close them half way to push and direct more air upstairs.
Insulate windows and doors – seal all cracks, holes, gaps in your home that could be letting cool air escape and hot air in.
Again, these are just some simple DIY tips that as a concerned homeowner you can try on your own. However, if the problem persists, contact a certified HVAC technician at Cother Air to solve your hot upstairs problem.