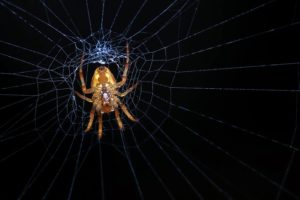 It's that spooky time of the year again, and maintenance scares should be the last thing on your mind. Normally, we think of low refrigerant, tune ups and checks, but what if there was a spooky problem that you would never have thought would cross your mind as the main culprit? What are we talking about? Spiders, yes, spiders.
First and foremost, the outdoor unit of your air conditioning and heating system should be clear of dust and debris because it can hold your whole system from working at 100% efficiency. Spider webs are a more common debris buildup than can easily takeover your system's efficiency. With our fall maintenance checkup, one of our trusted technicians will clear your system of any debris and blockage such as spider webs.
On most condensing units (the outdoor component to your whole air system) there is an access panel. This panel holds the contactors and wires that manage the electrical current between the motor and compressor of the unit. This area is a common nesting ground for spiders to make their home and lay their eggs. This buildup can actually act as an electrical conduit which can disrupt electrical components, trip the breaker, or even affect the circuit board.
Spiders in the condenser unit are just one of the many reasons to schedule air conditioning maintenance in Houston. Call the maintenance experts at Cother Air today!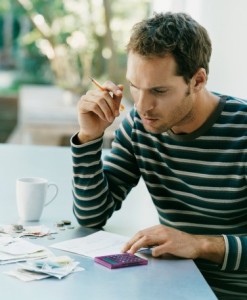 You don't have to invest in a new air conditioner to save money on cooling costs. With some basic A/C maintenance and other minor changes, you can take steps to lower your cooling expense. When you're ready to enjoy regular savings, try making these simple changes to help your air conditioner work more efficiently.
Keep the Heat Out
Your air conditioner doesn't add cold air, but it does remove heat from your home. The best way to make it more energy efficient is to reduce the heat entering your home. Keep doors closed as much as possible. Teach the children to shut the door behind them every time, even if they will only be outside for a moment. Avoid using the oven, and make sure the dryer is properly vented to prevent it from heating the home. Close curtains when the sun is directly outside to keep the room cool and comfortable.
Regular Maintenance
Change air filters on a monthly basis to ensure optimal airflow. You should also consider investing in an annual A/C tune-up. With the connections tightened, moving parts lubricated, refrigerant level checked, and everything cleaned, your system will work more efficiently. This is a small investment that will lower your utilities and prolong the life of your unit. Contact us today for an annual tune-up.
Repairs
If you notice your system making any strange noises, call for air conditioning repair immediately. A soft hissing coming from the outdoor compressor could indicate a leak and the rapid loss of refrigerant. Rattling from inside the home could be loose connections in the ducts, and the possibility that treated air is escaping in unused spaces like attics. Our team of certified technicians will find the problem, make the necessary repairs, and leave you with a system that is more efficient.